11. Lemon-Coconut Cake With Mascarpone Frosting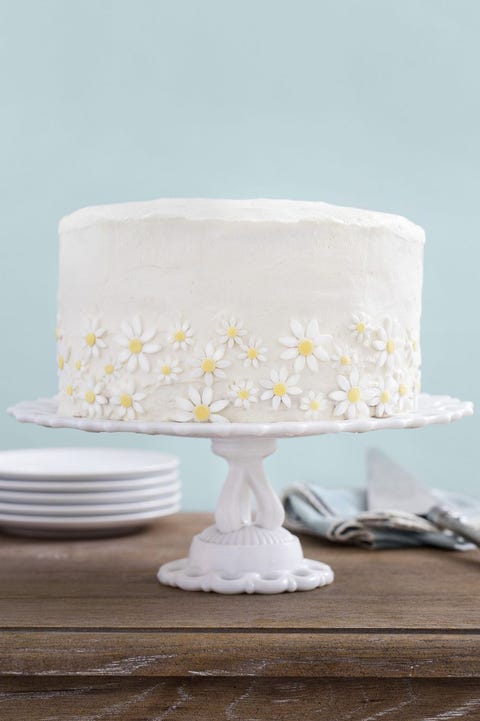 Pre-made fondant daisies add a sweet touch to this crowd-pleasing favorite.
Get the recipe at Country Living.
12. Carrot Bunny Cake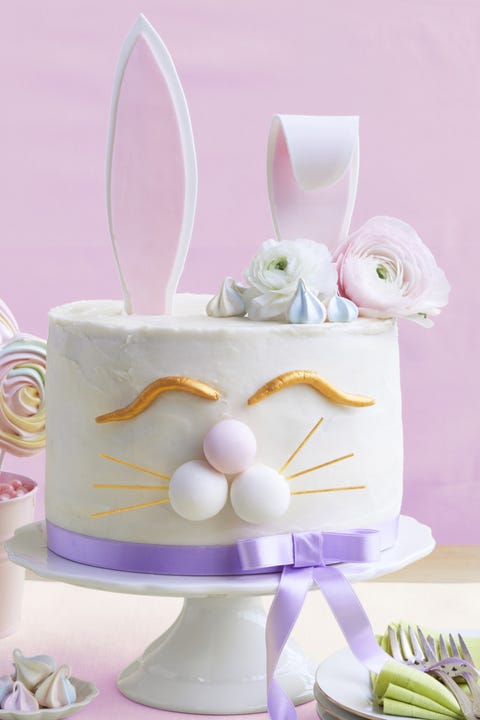 Dress this carrot cake in its Sunday best with ribbon, food coloring, and fresh flowers.
13. Almond Cake with Ombré Egg and Bunny Cookies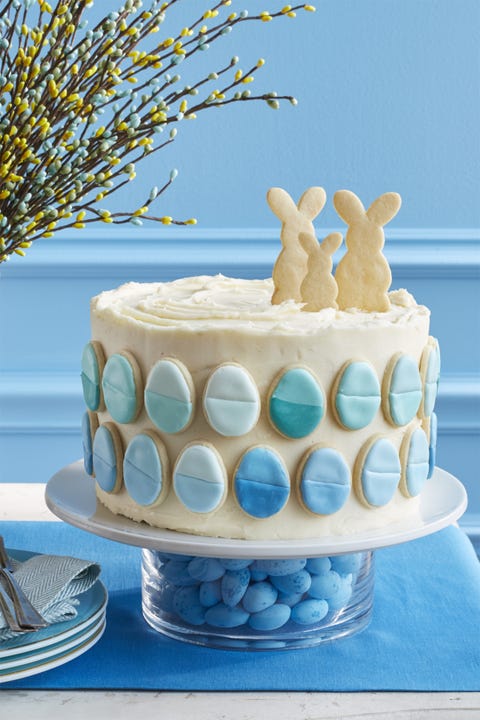 This two-in-one dessert comes together with raspberry cream cheese icing.
14. Coconut Cream Cake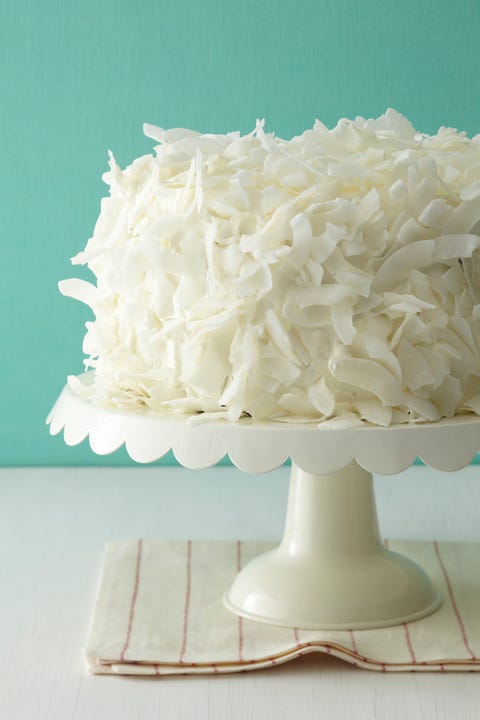 It's coconut cake season! Celebrate with this elegant dessert.
15. Bunny Mocha Swiss Roll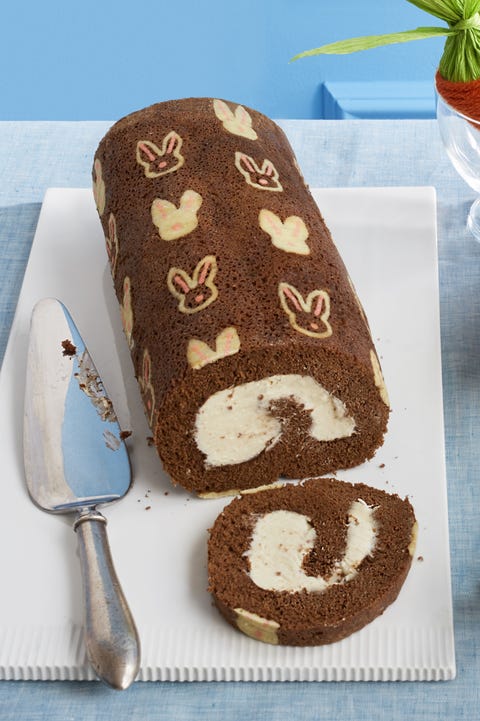 Sweet little bunny stamps make this chocolate swiss roll cake an Easter go-to.